Worldpay:
P2025 Utilities
Utilising our Payments 2025 campaign creative to create interactive content for sub-sector marketing assets.
Completed whilst working at

Role
Art Director 
Scope
Worldpay required some innovative ways to market their offering to the utilities sector. We answered with an interactive city designed around the areas where their products could do benefit, created in Ceros.
Delivery
Design concept and prototype
Completion
September 2022

When hovering over hotspots, users could see associated business areas. Clicking on the hotspot would reveal a more in depth look at the trends, insights, products and services within that field of focus.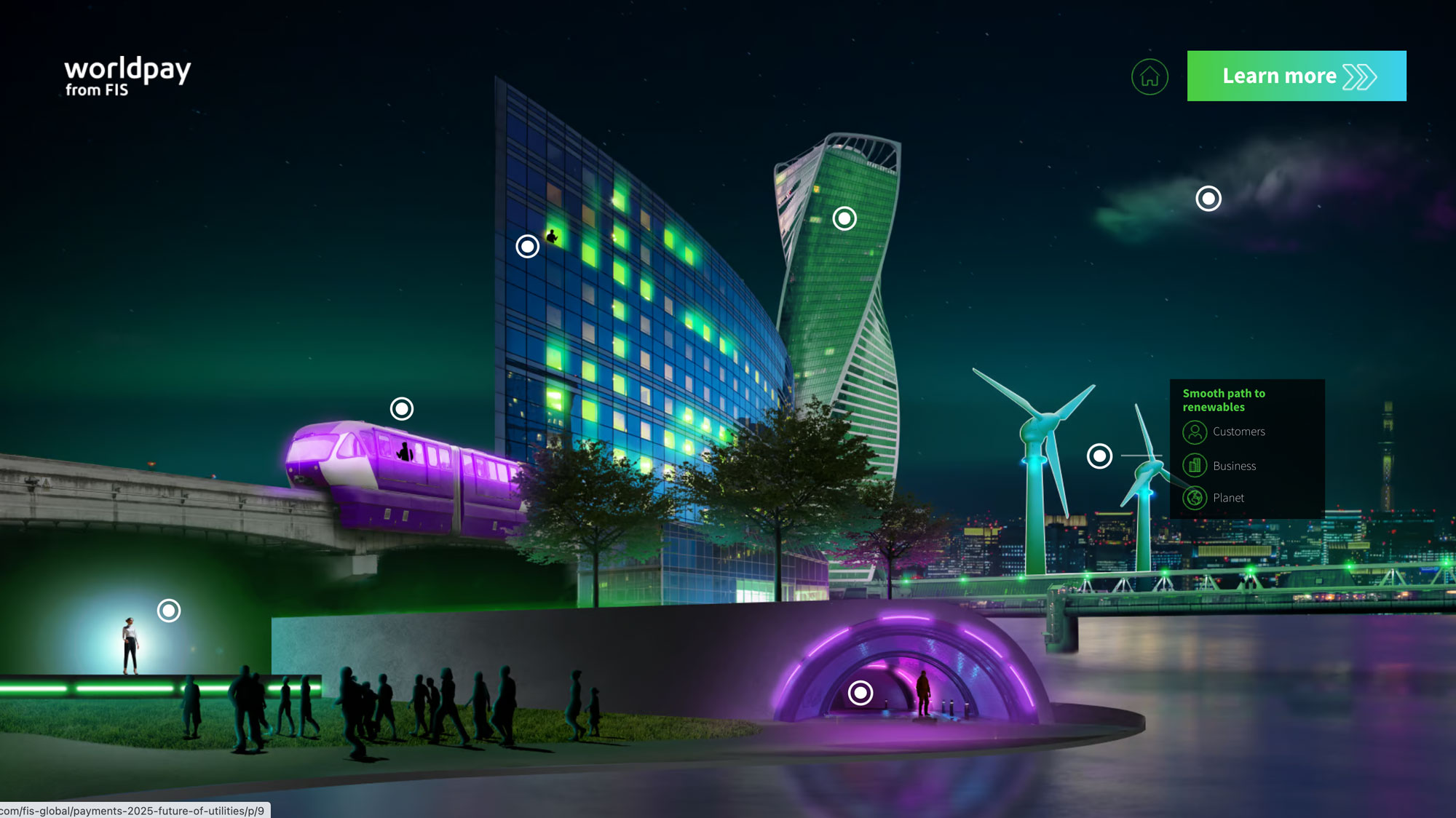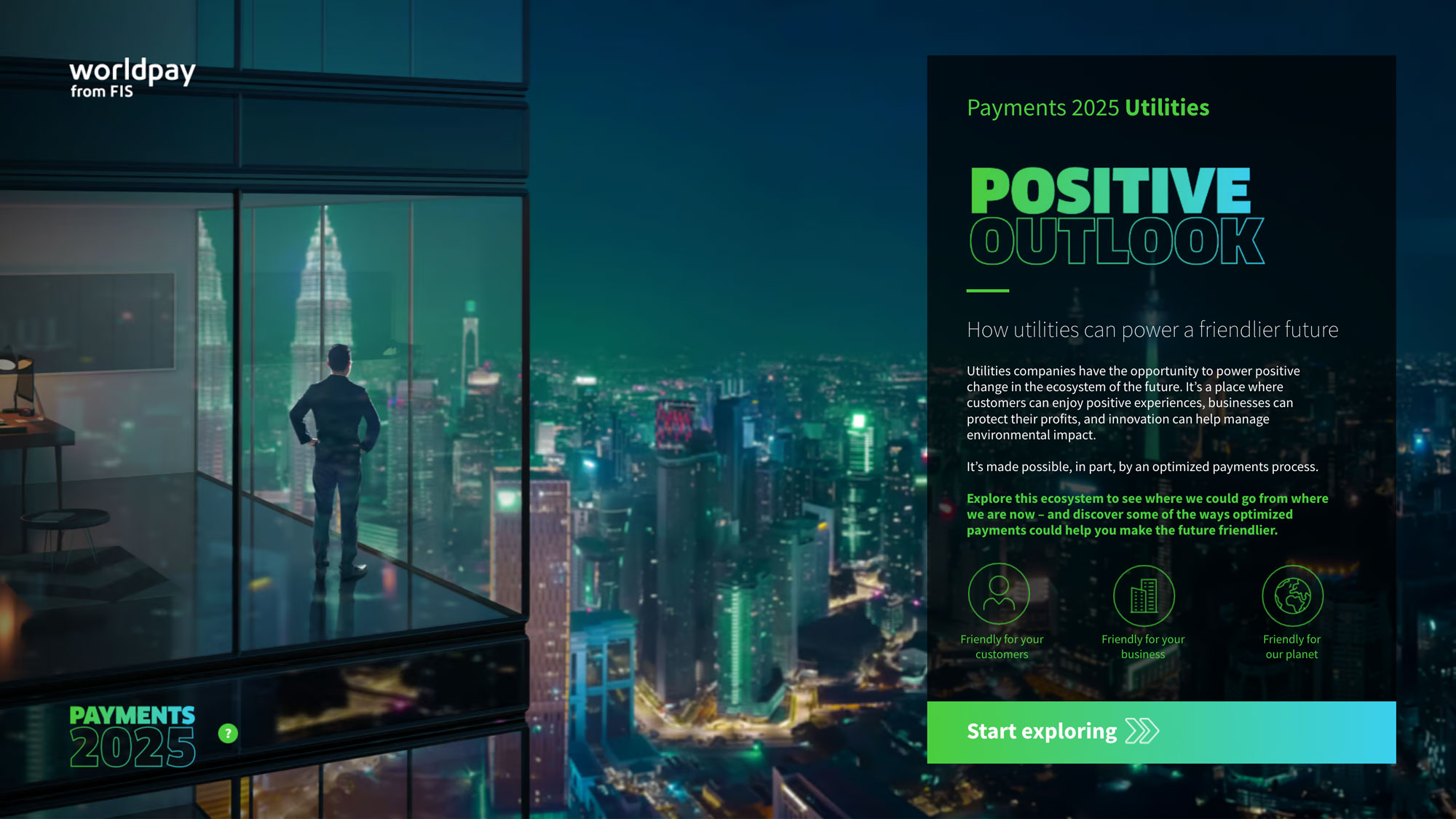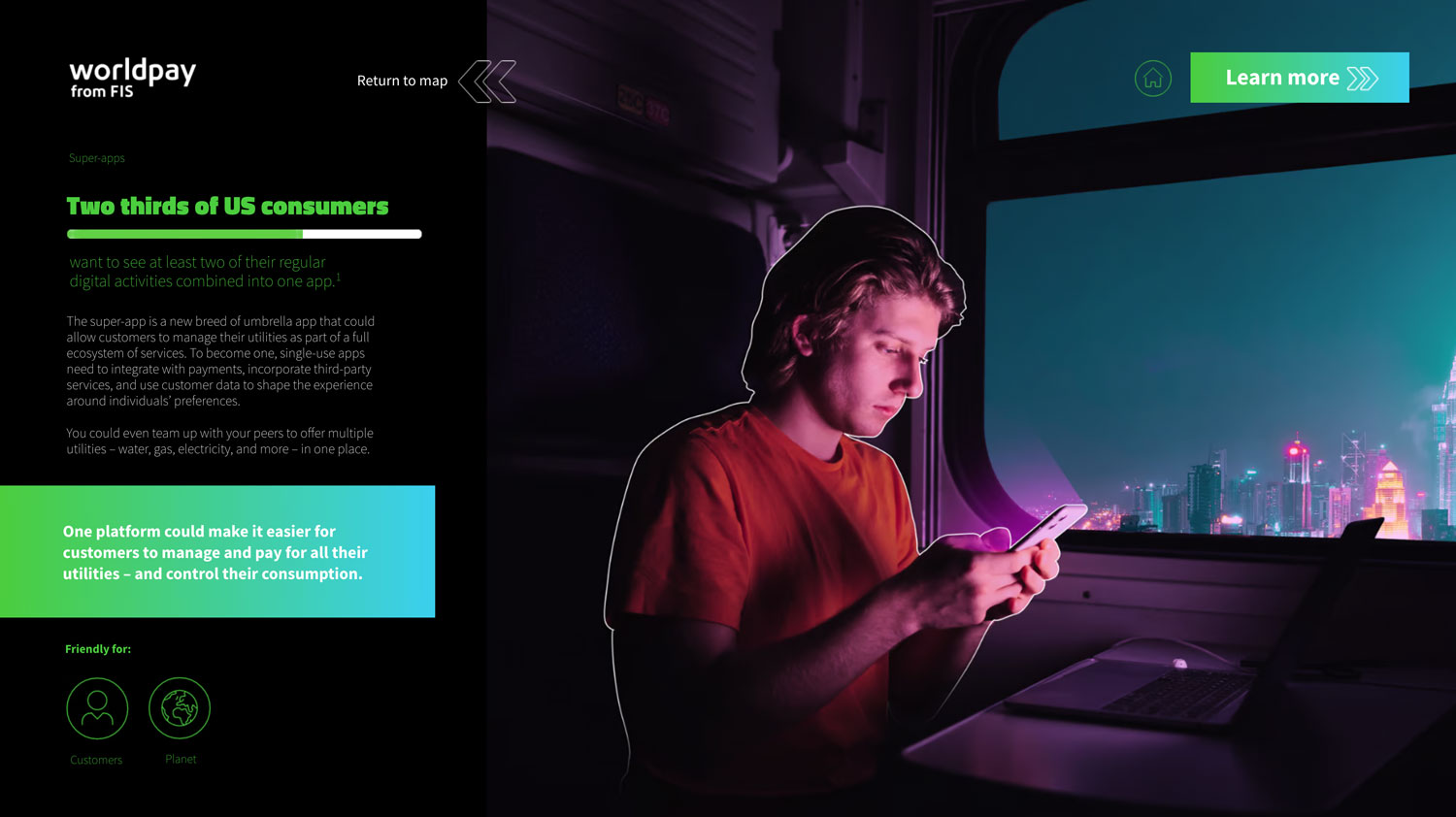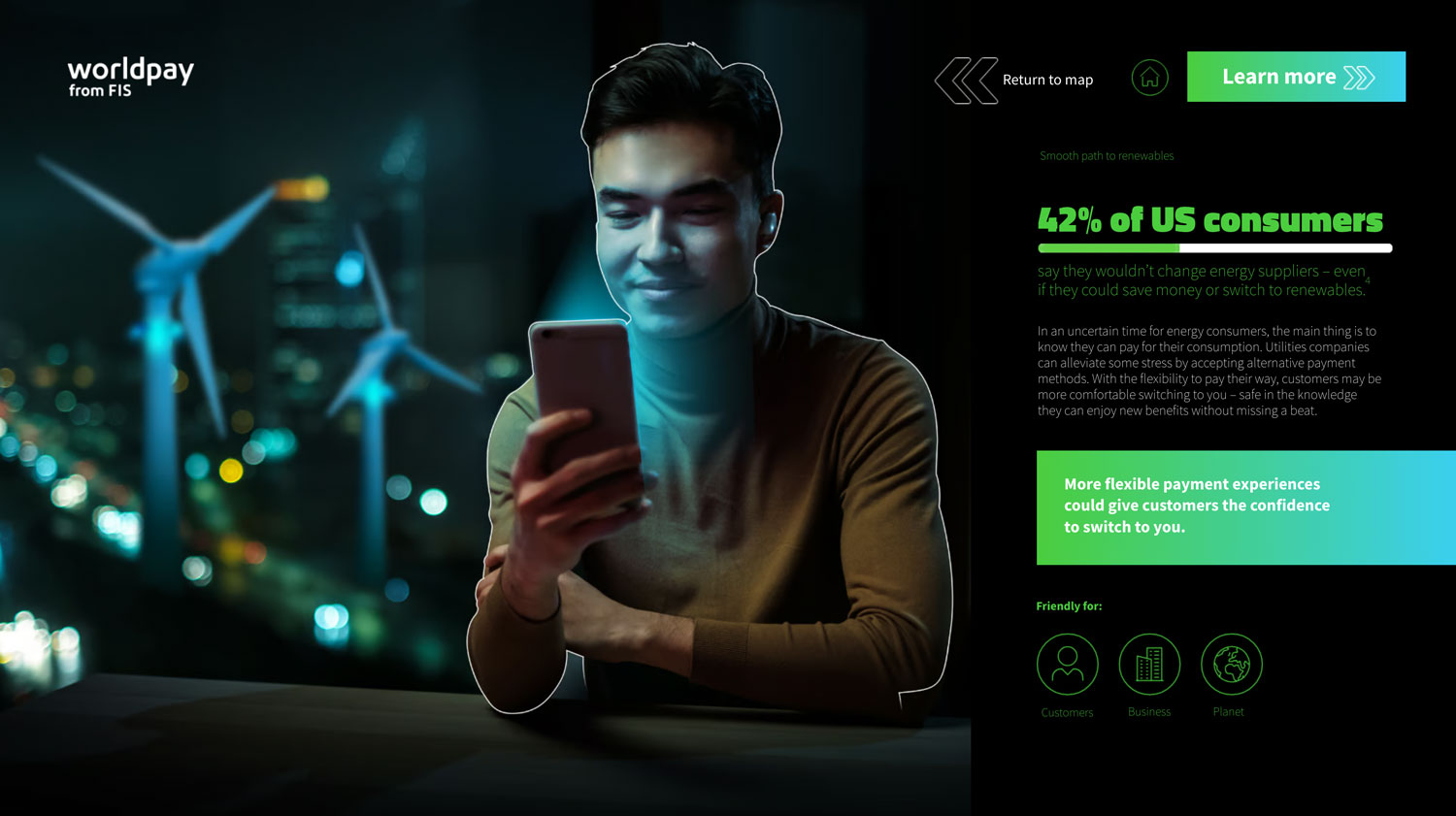 Inside each area, bespoke imagery was created to humanise the scenarios.